A theatrical production company created by Brigit Forsyth & Zoe Mills
We are extremely excited to announce that Killing Time has been invited to be part of the Brits Off Broadway 2019 season playing this spring at 59e59 in NYC. We will once again by co-producing with the Awesome DLP and are thrilled to be in association with Stephen Joseph Theatre too this time!
Killing Time NYC
@59e59 from the 18th April - 12th May
"heartwarming, hilarious, masterful"
★★★★ The Upcoming
Offie nominated - best new play
Offie nominated - best female performance - Brigit Forsyth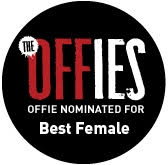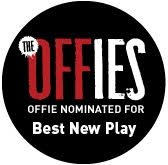 We are also very happy to welcome Christian From to the Word Mills family, as our brand new Associate Movement Director - Watch this space for news of future projects, workshops and new directions soon!
Word Mills will…
Inspire
Amuse
Provoke
Entertain
Motivate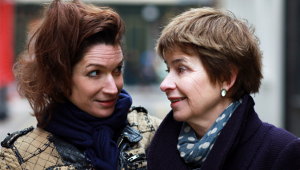 We aim to make work that excites and challenges its audiences. Mixing live performance, music, and multimedia, we aim to entertain and inspire thought and fresh perspectives in the minds of our audiences. As well as exploring great established plays, we will create new work which is playful and yet unafraid to tackle brave, bold and taboo agendas which span generations, class and cultures.
Word Mills asks the kind of questions that get people talking.
… and creating.
We are encouraging response pieces to Killing Time, so if you would like to get in touch afterwards to tell us what you think or have an idea for a response to the show, please do.
It could be: a piece of theatre, music, film, a picture, a dance, a poem, a song, a piece of writing or just a new thought. We would love to hear from you.
Collaboration is central to everything we aim for- a night out could be just the beginning…